Contact
SCL(S) Secretariat,
This email address is being protected from spambots. You need JavaScript enabled to view it.
About the Webinar:
This webinar explains:
the legal complications and challenges that home owners face in obtaining redress for construction defects
the differences between recourse in contract and in tort
the differences between common property and private property defects
the different ways in which each type of claim needs to be made, and the legal and practical challenges involved.
Webinar participants will be able to watch and listen to (via computer audio, recommended for security reasons, or telephone line) the video presentation and Q&A discussion on their screens, as well as participate in the Q&A discussion by sending in their questions to the moderator via text using the built-in Q&A function.
5.00 - 5.15pm

Opening Remarks by Chairperson

Ar. Darren Benger – Director, VivATA Pte Ltd; Council Member, Society of Construction Law (Singapore)

5.15 - 7.00pm

The Law on Liability and Recourse for Defective Homes in Singapore


Mr. Melvin Chan - Partner and Head of Litigation and Dispute Resolution, TSMP Law Corporation, Singapore

Mr. Kishan Pillay - Of Counsel, TSMP Law Corporation, Singapore

Q&A Session
About the Speakers:
Mr. Melvin Chan - Partner and Head of Litigation and Dispute Resolution, TSMP Law Corporation, Singapore
Melvin heads TSMP's Litigation and Dispute Resolution Department. His main area of practice is in civil and commercial litigation, where he has extensive experience in contentious construction and engineering disputes, both in Court and arbitration. Melvin has successfully argued a number of landmark decisions in the High Court and Court of Appeal, including MCST Plan No 3322 v Mer Vue Developments Pte Ltd & Ors where the Court of Appeal considered the extension of the independent contractor defence to consultants and main contractors; and in Wei Siang Design Construction Pte Ltd v Euro Assets Holdings (S) Pte Ltd, where the Court had opportunity to consider the ambit of the consultants' duty of care to the employer with whom they had no contractual relationship. Melvin has been consistently recognised as a key practitioner in various leading publications for his work in Construction and Engineering. Melvin is recommended for his expertise in the field of Construction and Engineering in both The Legal 500 Asia Pacific and Chambers Asia-Pacific 2021. Melvin is also recognised as a "Distinguished Practitioner (Construction)" in Asialaw Leading Lawyers 2021, and as a Dispute Resolution Star for Construction and Commercial disputes in Benchmark Asia-Pacific 2020. Melvin is an Accredited Adjudicator with the Singapore Mediation Centre, and a Fellow of the Singapore Institute of Arbitrators.
Mr. Kishan Pillay - Of Counsel, TSMP Law Corporation, Singapore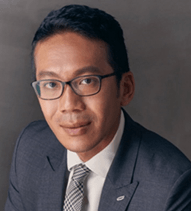 Kishan is an Of Counsel at TSMP Law Corporation, specialising in building and construction disputes. He counts among his clients developers, local and foreign contractors, and professional consultants, and has enjoyed success at all levels of the Singapore Courts, as well as in domestic and international arbitrations. Kishan has particular experience in matters relating to the SOP Act, having acted in numerous adjudication and adjudication review applications, and related applications to the High Court.
About the Chairperson:
Ar. Darren Benger – Director, VivATA Pte Ltd; Council Member, Society of Construction Law (Singapore)
Darren received his Bachelor of Architecture degree with First Class Honours from the University of Adelaide, Australia in 1995, and registered with the Board of Architects, Singapore in 2001. Darren received the Graduate Certificate in International Arbitration (GCIA) from the National University of Singapore in 2008. Since 1996 Darren has resided in Singapore, and he is currently a Director of VivATA Architects Pte Ltd. Darren is Past Chairman of the Society of Construction Law (Singapore). Darren is also a Fellow member of the Singapore Institute of Arbitrators. Darren's involvement in the Singapore Institute of Architects includes election to Council for the 2007/08 to terms, and he has actively participated in various SIA committees, including involvement in the Building Contracts Committee since 2007/08, and the ADR Committee since 2008/09 (as chairperson since 2012/13). Darren is also on the SIA Panel of Expert Determinators. Darren has contributed as lecturer/tutor to the building contracts module of the Architectural Practice course for the National University of Singapore - School of Architecture since 2009. Darren has served as an expert witness in various Court cases and arbitrations, including one of the first experts 'Hot Tubbing' cases in the SGHC
REGISTRATION CLOSING DATE: 17 March 2021

FEES (includes materials, if any)

SCL (Singapore) Members

S$35.00

Guests of SCL(S) Members

Members of international SCLs,

Members of Chartered Institute of Arbitrators (Singapore) Ltd (CIArb),

Chartered Institute of Building (CIOB),

Lighthouse Club (Singapore) (Lighthouse),

Marine Offshore Oil & Gas Association (MOOGAS)

Royal Institution of Chartered Surveyors (RICS),

Singapore Contractors Association Ltd (SCAL),

Singapore Institute of Architects (SIA),

Singapore Institute of Arbitrators (SIArb),

Singapore Institute of Building Ltd (SIBL),

Singapore Institute of Surveyors and Valuers (SISV),

Society of Project Managers (SPM),

Tunneling and Underground Construction Society (Singapore

(TUCSS),

Full Time Students & Faculty of NUS Faculty of Law

S$60.00

Others

S$90.00
Continuing Professional Development
Practice Area: Building & Construction
Training Level: General
Public CPD Points: 2
Location
Zoom Video Webinar Platform
SILE Attendance Policy
Participants who wish to obtain CPD Points are reminded that they must comply strictly with the Attendance Policy set out in the CPD Guidelines. For this activity, this includes logging in at the start of the webinar and logging out at the conclusion of the webinar in the manner required by the organiser, and not being away from the entire activity for more than 15 minutes. Participants who do not comply with the Attendance Policy will not be able to obtain CPD Points for attending the activity. Please refer to http://www.silecpdcentre.sg for more information.
---
Please register for this event using the online form below.

If you are also registering guest(s), please register yourself first and then select Add Guest at bottom of the online form.
REGISTRATION, REFUND & CANCELLATION POLICY
Places are limited and can only be allocated in order of priority upon receipt of registration and any payment due.
We reserve the right to refuse to register or admit any participant, and to cancel or postpone the webinar.
Equivalent substitute delegates are welcomed, subject to the Organisers being notified at least 2 working days before the webinar of the substitute delegate.
We will not entertain any request for a refund of fees. However, a confirmed registrant who has paid in full the webinar fees but does not attend the webinar will be entitled to a set of materials provided, if any.
I fully consent to the collection, use and disclosure of my personal data as appears in this form by SCL (Singapore) for the purposes set out on your website. Visit www.scl.org.sg to read our Personal Data Policy.